South Central Workforce Development Board
September 1, 2023 - Volume 1 - Issue 2
Announcement
There are lots of new faces at SCPa Works, we are excited to announce three new Board Members and three New Staff Members!
NEW Board Members – Ashley Zinn, Sully Pinos, and Brian Dailey
NEW Staff Members – Anita Zook, Shauna Ventress, and Samuel Ortiz
Inside This Issue
See SCPa Works Newest Awards
Read more Customer Success Stories
Check out our Industry Partnership Spotlight
Learn more on South Central PA Labor Market Analysis and Research Corner
Ashley Zinn
Ashley Zinn, MBA, SPHR, SHRM-CP is a seasoned human resources leader with over a decade of experience in the healthcare industry, who has demonstrated an unwavering commitment to the development and implementation of human resources initiatives that support the overall business strategy. As the Vice President of Human Resources at WellSpan Health, Ashley has been responsible for supporting comprehensive people strategies for the healthcare system's Corporate Services, Population Health Services, Community Pharmacies, WellSpan Medical Equipment, and eight acute care entities.
Ashley's experience has been marked by success in leading and managing all aspects of HR, including employee relations, workforce development, turnover, retention, and talent acquisition. She has also provided strategic planning and advice on Human Resources matters, such as compensation, human capital structure, engagement, HR policies and procedures, mergers, and acquisitions. Thanks to her leadership, Ashley has supported multiple large-scale department redesigns and execution of new facilities including the WellSpan Health Hanover Surgery Center and St. David's Children's Hospital.
Ashley holds a Bachelor of Science in Psychology and a Master of Business Administration. She has also participated in the application and site visit preparation for the 2013 and 2014 Malcolm Baldrige National Quality Award, resulting in St. David's Healthcare becoming the first hospital group in Texas to be awarded this honor in 2014.
Ashley resides with her family in Hanover, Pennsylvania, where she is an active member of the Hanover Area Human Resources Association and the St. Joseph School Home and School Association. In her spare time, Ashley enjoys reading, being outdoors and supporting the community.
Sully Pinos
As the inaugural Executive Director of the Bloom Business Empowerment Center, an initiative of the York County Economic Alliance, Sully Pinos oversees the strategic mission to grow small businesses by offering a suite of services such as capital, technical assistance and much more. The BLOOM Business Empowerment Center will provide resources countywide, with an intentional focus to help small businesses owned by women and BIPOC communities. In her five years at YCEA, Sully has led the Business Solutions & Innovation team with YoCo Bloom grant programs, workforce development and talent attraction, and women's programming.  What she loves most about her job is connecting York County businesses, organizations, and residents to resources, which make for a stronger and thriving community. Most recently, she was recognized by the Association for Chamber of Commerce Executives (ACCE)'s 40 under 40 program for her efforts throughout the pandemic to launch a virtual career fair series and provide outreach support for small businesses by connecting them with funding resources. She was instrumental in designing and implementing COVID relief programs which awarded just over $29 million in federal CARES and ARPA funds to nearly 2,000 York County businesses in 2020 and 2021. 
Prior to her role with the York County Economic Alliance, she served as the Chief of Staff for former State Representative Kevin J. Schreiber of the 95th District in York. A Brooklyn native, St. John's University alum and daughter of Ecuadorian immigrants, Sully has been in York, PA for ten years, where she had moved to work on President Barack Obama's re-election campaign. She enjoys volunteering for several causes and supporting local businesses. She proudly serves on the boards and committees of the YWCA York, Confronting Racism Coalition, York County Hispanic Coalition. 
Brian Dailey
 As a 30-year hospitality industry veteran, Brian Dailey currently serves as the Managing Director, Restaurant Group, at Hershey Entertainment & Resorts (HE&R). Brian has been with HE&R for 24 years. Throughout his career, Brian has opened and/or supported more than 24 restaurants, including our local favorites such as Houlihan's Restaurant + Bar, Devon Seafood Grill & Steak, and the newest venue, The Chocolatier Restaurant, Bar + Patio at Hershey's Chocolatetown in Hersheypark. His love for this industry goes beyond the restaurants; his teammates and guests inspire him every day. Milton S. Hershey's legacy drives Brian to give back and support our future leaders, whether through volunteerism at Milton Hershey School, Big Brothers Big Sisters, Scout Den Leader, and other community programs. 
Upcoming Committee & Board Dates
Administration and Finance Committee Meeting
Youth / Program
Committee Meeting

Executive Committee
Meeting
Board of Directors
Meeting
October 26, 2023, at 8:30 am
October 31, 2023, at 8:30 am
November 2, 2023, at 8:30 am
November 9, 2023, at 8:30 am
All Committee Meetings are held at 4201 Crums Mill Road, Suite 100A, Harrisburg, PA 17112. The November 9, 2023, Board of Directors Meeting will be held at Commonwealth Charter Academy – 1 Innovation Way, Harrisburg, PA 17110.
SCPa Works Employee Anniversaries
AUGUST
Chris Bonneau                         6YRS
Operations Specialist 
Matthew Ross                          5YRS
Program Manager
Cynthia Picht                           5YRS
Engage! Coordinator / Senior Industry Specialist
Holly LeMaster                        4YRS
Software Specialist
David Koman                           3YRS
Staff Accountant
OCTOBER
Katie Conaway                          1YR
Office Manager
Lakiesha Stewart                     1YR
Performance Specialist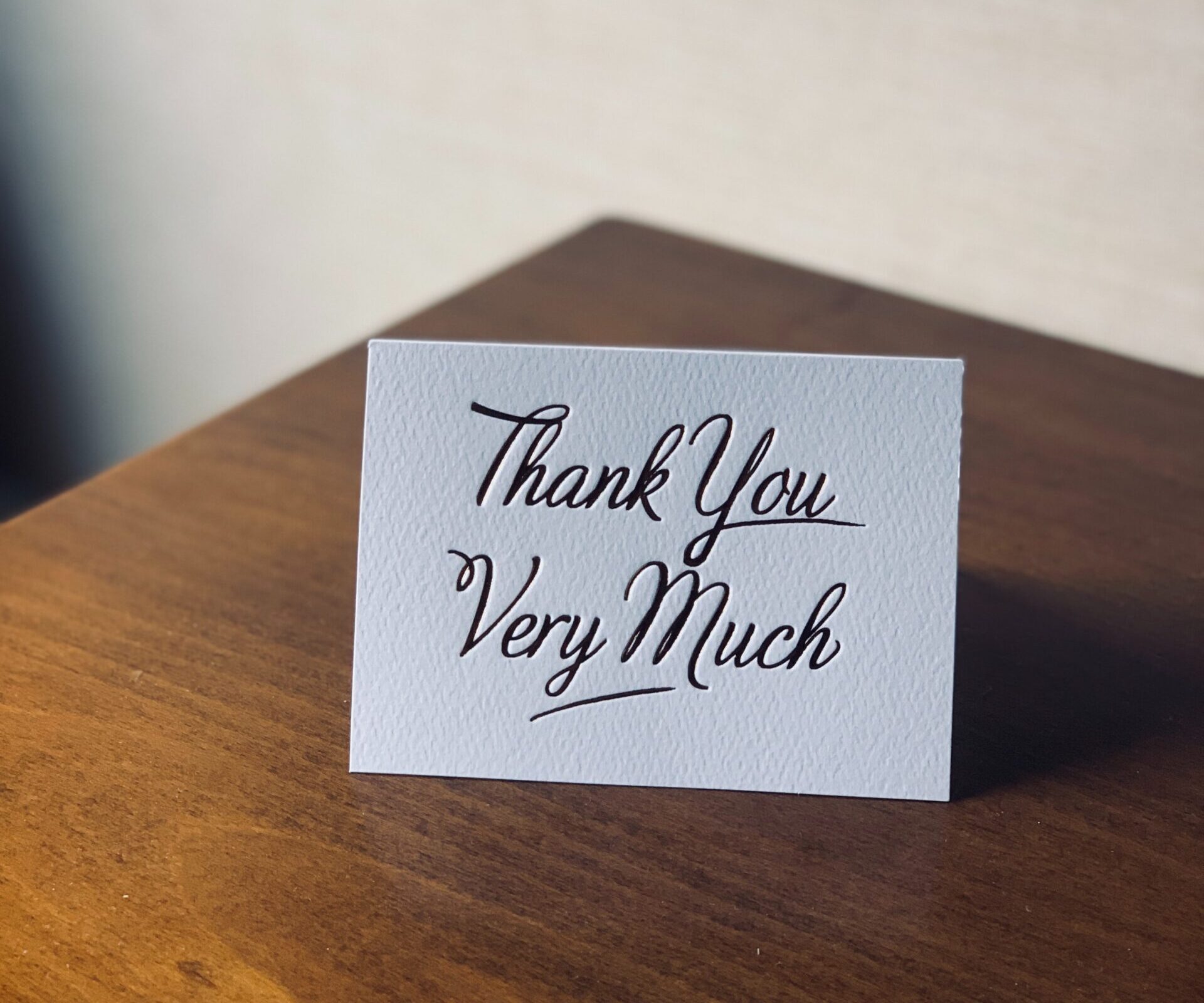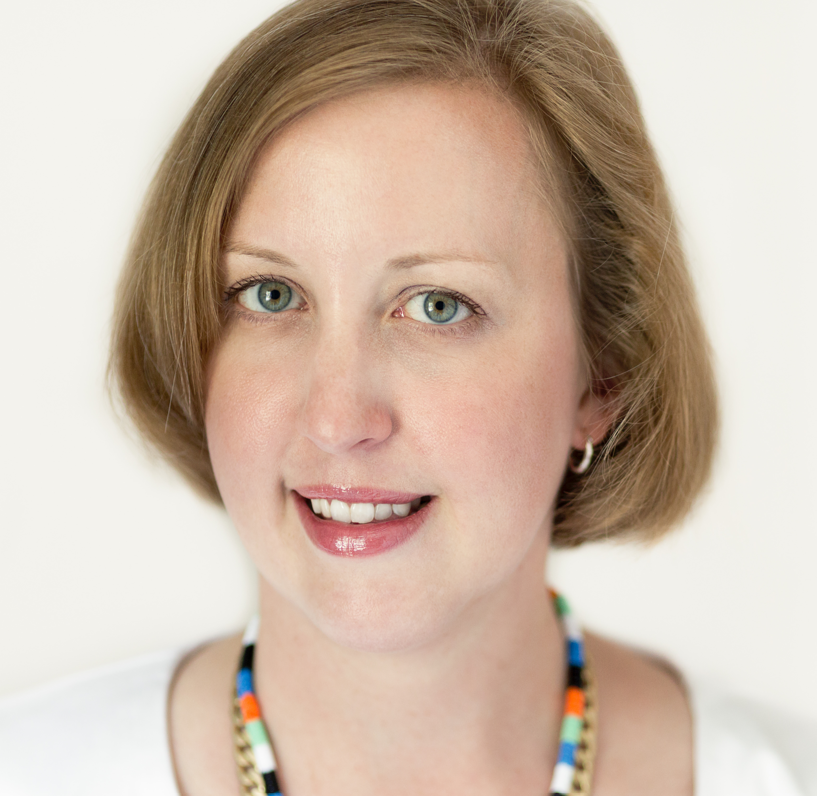 Anita Zook
Employer Liaison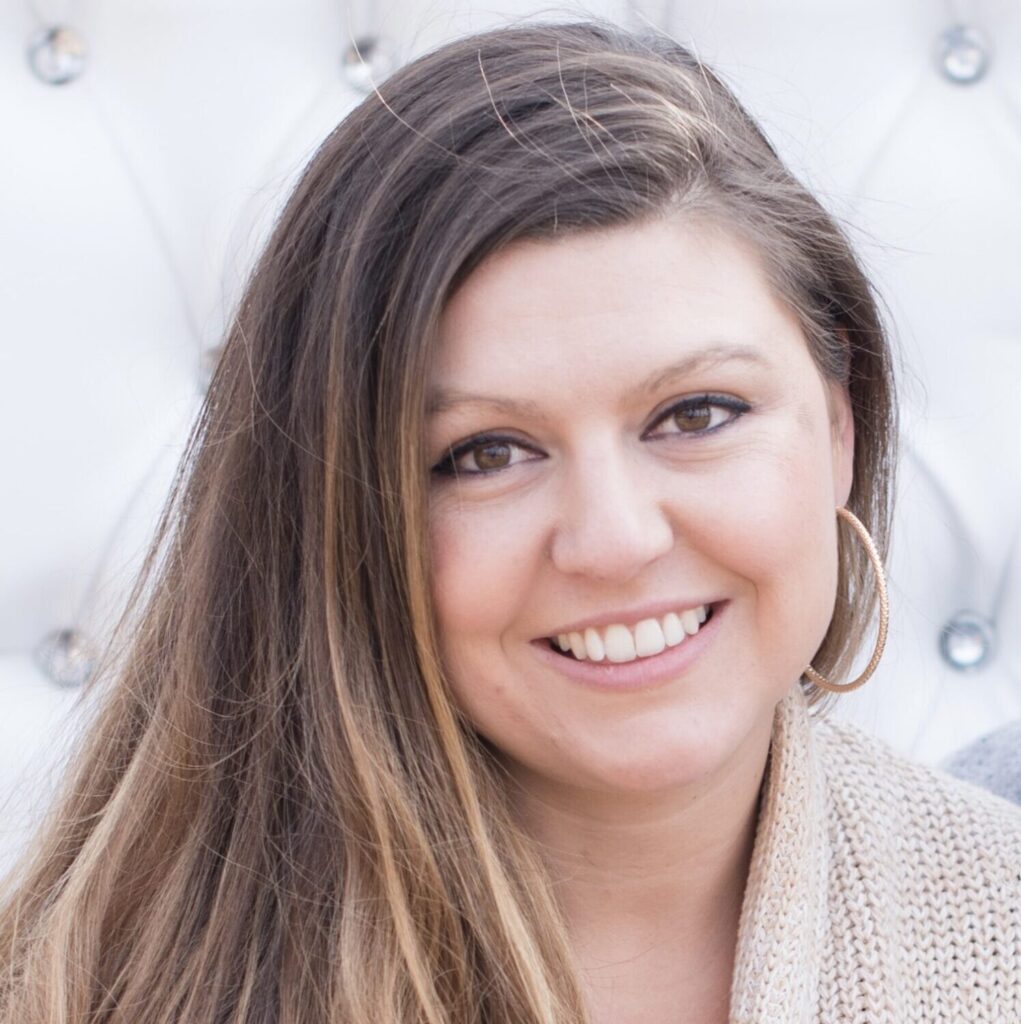 Shauna Ventress
Program Officer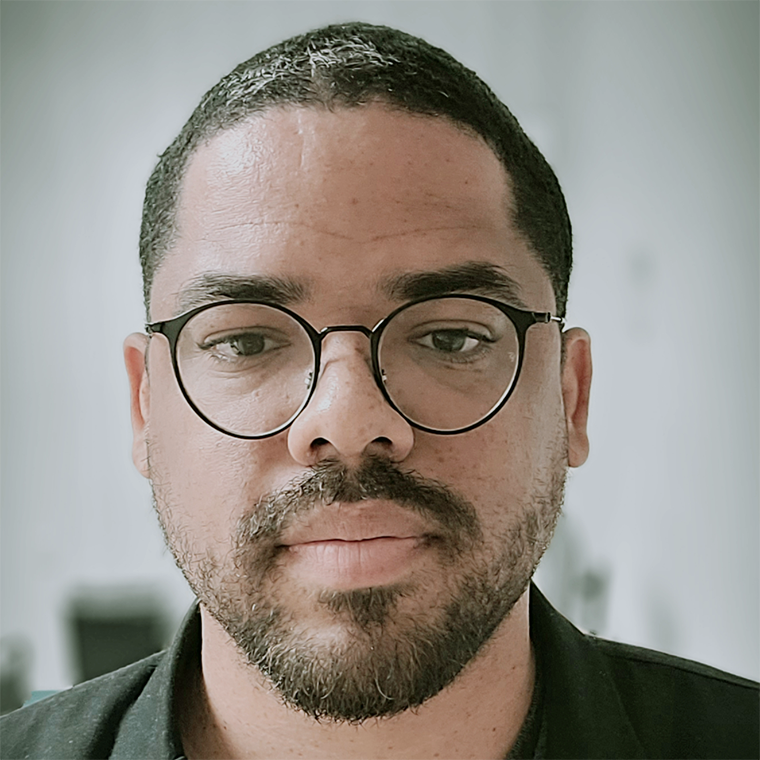 Samuel Ortiz
Evaluation and Impact Officer
LEARN MORE ABOUT ANITA ZOOK
Anita Zook joined SCPa Works as the Employer Liaison on August 28, 2023. She comes to SCPa Works from Select Medical where she was covering for multiple maternity leaves in the recruitment department. For the past 8 years, Anita has done Executive, IT, Construction, Engineering, Healthcare and Manufacturing recruiting for local companies when she worked for Susan Graham Consulting, based in Hershey. She joined Diverse Recruiting Experts in early 2022 where she managed an international team serving Fortune 500 companies throughout the United States until the company was acquired in October 2022.

Prior to recruiting, Anita worked in digital marketing, social media marketing, communications and public relations for software companies. After leaving software development, she was a social media marketing relationship manager for small-to medium clients throughout the United States while working with a Central PA based company. Anita began her career as Assistant Director of Career Services at ITT Technical Institute, where she gained a passion for human resources and workforce development.

Anita is originally from Newport, PA but has lived in Dillsburg, PA since 2007 with her husband and two children, who attend Northern York County School District, where her husband is the Assistant Director of Technology. She is a graduate of Franklin & Marshall College with a Bachelor's Degree in Government and History. While attending F&M, she interned for Pennsylvania Senator Jake Corman, PA Department of Transpiration and PA Department of Labor and Industry. Anita stays active with the Franklin & Marshall College Alumni Network in recruitment, Reunion Committee Chair and Class Correspondent for the alumni magazine.

Anita is also a Lifetime Member of Girl Scouts of America and earned both the Silver and Gold Awards. She has been a troop leader for the past 10 years as well as the fundraising coordinator and service unit delegate to the Girl Scouts in the Heart of Pennsylvania council. Her family volunteers at the Williams Grove Historical Steam Engine Association and also with various organizations within Northern York County School District and with her son's Boy Scout Troop in Dillsburg. Anita practices the tenets of scouting, "To Help People at All Times", every day.
​
LEARN MORE ABOUT SHAUNA VENTRESS
Shauna Ventress will begin as a Program Officer on September 19, 2023. Shauna currently works with our partner, Equus Workforce Solutions, as a Deputy Director. Shauna has been in the Workforce Development field since 2016 and uses her Bachelor of Social Work degree to combine workforce and social services to enhance the lives of those who are facing barriers to a sustainable career, most notably Youth, Young Adults, and Justice-Involved individuals. Shauna lives in Lebanon County, and when she's not working, she is soaking up every moment that she can with her young children. 
LEARN MORE ABOUT SAMUEL ORTIZ
Samuel N. Ortiz will become as an Evaluation and Impact Officer starting September 19, 2023. Samuel currently works with our partner Equus Workforce Solutions as a Site Administrator at PA CareerLink℠ Lebanon County. His professional background encompasses technical capacity with computer information systems, effective communication, project management, stakeholder engagement, and strategic thinking, which will contribute effectively to the position's focus on data analysis and evaluation methods. Samuel lives in Lebanon County with his wife and two children, and his personal interests involve continuous learning, outdoor and urban exploration with his family, and chronologically watching films in the Criterion Collection. 
SCPa Works Awarded $450,000 Youth Reentry Grant
The Pennsylvania Department of Labor and Industry recently awarded youth reentry funding to nine workforce development boards."…programs will provide in-demand job training, re-entry support services, mentorship, higher education opportunities, and family-sustaining career pathways – all of which align with Governor Josh Shapiro's budget proposal of
$4 million to invest in probation and parole services for all Pennsylvanians and reduce recidivism in Pennsylvania."
SCPa Works and its PA CareerLink® partners will administer this grant until June 2026. The program will focus on providing youth with paid work experiences, training in high-priority occupations, mentorship, and supportive services. The program is available to 18-24-year-olds in all eight counties of South Central Pennsylvania.
SCPa Works Awarded $150,000 in Business Education Partnership Funding
The Pennsylvania Department of Labor and Industry recently awarded SCPa Works $150,000 in BEP funding. SCPa Works' application theme was 'Enhancing Business Education Partnerships to advance Inclusion, Diversity, Equity, and Accessibility (I.D.E.A.) in South Central PA'. Future programs will focus on:
Career Pathway Exposure through Youth Mentoring Program in Dauphin County
Business Engagement to Showcase High Priority Occupations
Entrepreneurship as a pathway partnership with Harrisburg University's Center for Innovation and Entrepreneurship
Pre-Apprenticeship as a Strategy to Advance I.D.E.A. in Youth Career Pathways
Investment in School Districts and Areas Most in Need
Engaging Opportunity Youth in South Central PA – Knovva Academy
Strategies for Engaging Opportunity Youth in South Central Pennsylvania Network-based collective impact strategies that integrate individualized wraparound services across organizations are necessary to address the structural pressures on young people that have been building for generations, and which were exacerbated by the COVID-19 pandemic. Aligning social services, workforce development agencies, educational organizations, community organizations, philanthropic efforts, and place-based partnerships can eliminate redundancies and serve as a force multiplier for collective impact efforts to re-engage youth.
The exemplars in this report all have a pathway-based approach to school and workforce development, anchored in service collaboration and system support to maximize resources, funding, and knowledge to accommodate the needs of Opportunity Youth best. Youth Opportunity Apprenticeship programs and Early College models are some of the most widespread and scalable efforts to engage Opportunity Youth, and are presented alongside examples from the study area and the state of PA.
With a strategic orientation toward collective impact, resources from partners and those of SCPa Works can be leveraged to enhance reach and impact for Opportunity Youth in the designated study area. Knovva recommends pairing digital outreach strategies with community access points. SCPa Works can be pleased to confirm that many of its existing community access points, as highlighted in this report's maps, are strategically located and align with the geographic recommendations in the eight counties. Additionally, other geographic areas of interest are highlighted for SCPa Works' consideration, as well as new and prospective partners for collective impact.
We have already delivered outstanding results as part of JFF's $200,000 ProLogis logistics training programs – and this continues our growing partnership with JFF. At the end of this engagement, SCPa Works will work closely with JFF and its team of advisors to develop compelling proposals for innovative, place-based solutions that can be pitched to potential funders. Leveraging its national network, JFF will support efforts to identify and connect SCPa Works to potential funders and grant opportunities with the goal of raising funds to support concept implementation by the summer of 2024.
Dauphin County Whole Home Repair Program
SCPa Works is administering the $400,000 workforce development program for Dauphin County EDC's Whole Home Repair program, which includes cash stipends for trainees and costs related to the design and implementation of pre-apprenticeship, apprenticeships, and publicly funded on-the-job training programs.
United Way's Road to Success Program
SCPa Works is renewing our nearly $100,000/year engagement with the United Way through our Road to Success program, which connects job seekers with critical workforce development and supportive services (such as childcare and transportation) to increase economic mobility for the ALICE population.
PA CareerLink® Begins Pre-Release Services in Adams and York Counties
The PA CareerLink® Reentry team has begun pre-release services in Adams and York County Prisons. Facilitators will deliver group workshops to women nearing release and looking for employment support. Workshops will begin with the Workforce 101 series and continue with the University of Cincinnati's Cognitive Behavioral Intervention Classes. CBI sessions are evidence-based and "…relies on a cognitive-behavioral approach to teach people strategies for identifying and managing high-risk situations related to obtaining and maintaining employment. This program heavily emphasizes skill-building activities to assist with cognitive, social, emotional, and coping skill development."
WIOA PROGRAM HIGHLIGHTS
Program Year 22/23 –
Total WIOA Adult Enrollments: 281 Participants
Total WIOA Dislocated Worker enrollments for the PY: 67 participants
Total WIOA participants that attended Classroom Training for the PY: 160 participants
Program Year 23/24 – Equus Workforce Solutions awarded $1.6E
EARN PROGRAM HIGHLIGHTS
Program Year 22/23 –
Total EARN Program Enrollments: 266 Participants
Program Year 23/24 – Equus Workforce Solutions awarded $2.2M
Re-Entry Services Training – WIOA and SCPa Works staff attended the two-day Re-Entry Employment Specialist Training with the PA Department of Labor and Industry and the PA Board of Probation and Parole. This training will allow staff to utilize specific competencies and their related skills to assist offenders to make informed decisions about jobs, vocational and educational plans based on knowledge of the participant's interests, skills/abilities, and values; educational and occupational opportunities and the realities of the world of work.
All EARN staff attended the Trauma Informed Healing Centered Workshop, a two-day training, three hours a day, provided by the Network with Drexel University. All EARN staff, including supervisors, participated in the training, which focused on identifying trauma in the participants or individual collective levels; learning how to reduce stress for someone who is experiencing/experienced trauma; practicing trauma-informed healing-centered responses and support; identifying their own reactions to trauma, biases, and how this informs their interactions with their colleagues and customers.
Community Access Point (CAP) Initiative
Lebanon County Christian Ministries (LCCM) stands as a beacon of community support in Lebanon County, serving as a vital community Access Point. With their unwavering dedication to making a difference, LCCM has been recognized for their impact and awarded several grants. This recognition has paved the way for an extended partnership, as they've invited us to increase our presence at their location.


At the heart of LCCM's services lie their initiatives, each representing a profound commitment to uplifting the community. The Market on 7th, a recently launched venture, has garnered substantial attention since its inception in July. Operating on select days throughout the week, it provides essential resources to families in need. During my recent hours at The Market, I connected with 76 households (comprising 168 individuals) on a Wednesday morning, and another 26 households (with 125 individuals) on a Thursday evening. Among their diverse offerings, the Free Noon Meal has become a cornerstone of compassion. Serving a hot lunch daily from 12-1 p.m., this initiative transcends barriers and extends a nourishing meal to anyone in need, without any prerequisites. Weekly, this service touches the lives of approximately 160-190 individuals.


LCCM's impact extends to those facing homelessness through the Fresh Start Emergency Shelter and Resource Center. By providing both shelter and essential resources, LCCM is fostering personal sustainability and offering protection from the elements. This commitment to holistic support is also evident in the UpLift Program, designed to empower well-being, confidence, and economic strength. With personalized action plans and collaborative efforts, UpLift is not only addressing immediate needs but also laying the foundation for lasting change.


Embodying the spirit of connection and transformation, upLIFT doesn't merely address food insecurity—it encompasses a comprehensive approach that promotes positive change. By adhering to the More than Food framework, upLIFT ensures that members are provided with healthy groceries, holistic assistance, and creative solutions to challenges. This approach, tested and proven across the United States, has made upLIFT an impactful pilot program within LCCM. They were awarded a grant for this program because PA CareerLink was one of their CBO providing services at their location.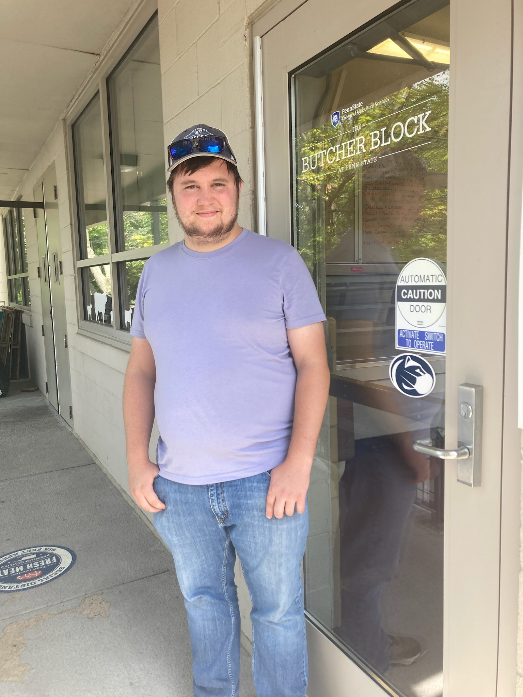 Elijah started his apprenticeship with PA State Extension as a Butcher on July 31, 2023. He is completing his second week of the program and has expressed that he feels as though the hard work will be worth his effort, as it is a perfect fit for him. He is enjoying learning the material through his lectures and his favorite part of the current classroom curriculum is learning about how the animals are processed and the techniques involved in that procedure. The program recently took a trip to Nicholas Meats, in Logantown, PA, to tour the facility and give the students an opportunity to experience what it might be like in the field before they enter into the hands-on training portion of the apprenticeship. Elijah is excited to begin his 3,000 hours in the field in two weeks and his hope is to gain employment directly through the apprenticeship once he is complete.

Joel enrolled in both NuPaths 110 and then NuPaths 120, having overlapping courses for a few weeks while managing his regular school work. Joel is 18 and a senior at Commonwealth Charter Academy; he is planning on attending Harrisburg University for IT/Computer Science in the fall of 2023. Joel finished the NuPaths 110 course with perfect attendance and all assignments handed in on time. He passed the course with a final grade of 88.12%. Joel experienced some setbacks with the CompTIA exam but is expected to pass. As for the NuPaths 120 course, he finished on April 24, 2023, with perfect attendance and all assignments handed in on time. He passed the course with a final grade of 91.57%. At one point, Joel improved his grade from 71.3% (due to some retesting) to 101.09% while taking both courses. Joel has passed both the Excel Certification exam and the Outlook Certification exam.
WIOA DISLOCATED WORKER PARTICIPANT SUCCESS
A WIOA Dislocated Worker participant and WIOA Adult participant are a married couple enrolled in the WIOA Program. Having been assigned to work with two separate Career Advisors, both participants attended the Shelly School of Trucking to get their CDL together. They successfully graduated from their training program at Shelly on June 14, 2023. Both are scheduled to begin working for USA Truck Capacity Solutions on July 10, 2023. Their pre-employment training took place in Ohio, where both participants received supportive service funding for work boots and work pants for their new careers. They stopped by the Cap Region Office and were very excited about this new career as they have been partnered together as on-the-road drivers.
EARN PROGRAM PARTICIPANT SUCCESS
Isaela enrolled in the EARN Program in February of 2023. Isaela was residing in the US for a few years before becoming a single mother.  She also was not a US citizen and needed help with childcare and assistance with learning English as a second language.  She believed that the EARN Program would help her in finding employment. As a single mother, childcare prevented her from employment.  The EARN Case Manager completed a referral for assistance with childcare. Through this referral to ERLC, the ERLC Case Worker was able to assist Isaela in obtaining childcare. 
After securing child care, her EARN Case Manager referred her to a local ESL class.  Isaela began going to ESL classes at a local church, which she attended three times a week.  She completed the LinkedIn Learning EARN Job Readiness Pathway and maintained compliance by completing the necessary hours required to participate in the EARN Program. 
Isaela maintained communication with her Case Manager and advised her when she obtained employment at a warehouse. As she continues in the program, Isaela continues to submit her pay stubs.  Isaela decided she wanted to work towards her Citizenship and was provided the resources for taking the US Citizenship test. The Case Manager advised Isaela about the free online help with citizenship testing through USA Learns. The Case Manager was able to connect Isaela with a church that was able to assist with the citizenship process and the test.
Isaela is scheduled to take the US citizenship test in August and hopes to continue working and learning English to better her employment opportunities in the future. Isaela's cash assistance will be closing soon and she will be placed in retention.  Throughout her time thus far in the EARN Program, she has been able to overcome all barriers. In addition, she was able to advance her English and secure employment, maintain employment and hopefully become a US citizen.
FAIR CHANCE HIRING PARTICIPANT SUCESS
A resident within our community came to the PA CareerLink(R) in search of a job that would provide consistent hours and a sustainable wage. A barrier to employment was determined, due to the individual being justice-impacted. The job of interest had been in an office setting, but their background was inhibiting an opportunity to gain employment. The PA CareerLink® Business Services Consultant (BSC) who was assigned to the job seeker had discussed the importance of career pathways and the prioritization of gaining employment with a company that did not see their background as a barrier. The BSC referred the job seeker to Walters Services Inc., who interviewed the job seeker within a week of the BSC referral. The job seeker was offered employment the following week, with a 40-hour-per-week schedule and starting wage of $17.50 per hour, with the possibility of raises and job growth in the future.
The ability of the PA CareerLink® Business Services Consultants to engage employers who embed Fair Chance within their hiring practices was a determining factor in placing one of our community members into sustainable employment.
Students from many different school districts in Cumberland, Dauphin, and Perry Counties applied for the Farm Crew at the LEAF Project in Landisburg, Pa. They heard about the opportunity through many different outlets school, friends, social media or hearing the presentation given by the Leadership Team from LEAF. On May 20, 2023, after going through two different interviews with the Leadership Team, there were 45 applicants 16 applicants were chosen. They were notified by Ricki Horne, Operations Director of LEAF. The reason for these 16 applicants to be the 2023 Farm Crew was; their love to learn more about the food they are eating, where it is coming from, wanting to be a part of a team, being nonjudgmental of others, and their diverse backgrounds. The crew met for the first time on May 31, 2023, at the farm. No one knew anyone even though some of them attended the same primary school, being in different classes. Today they are one; without one they can not operate. They have learned from each other, grew as a team, and have a better understanding of the food they are eating. Here are some of their testimonials.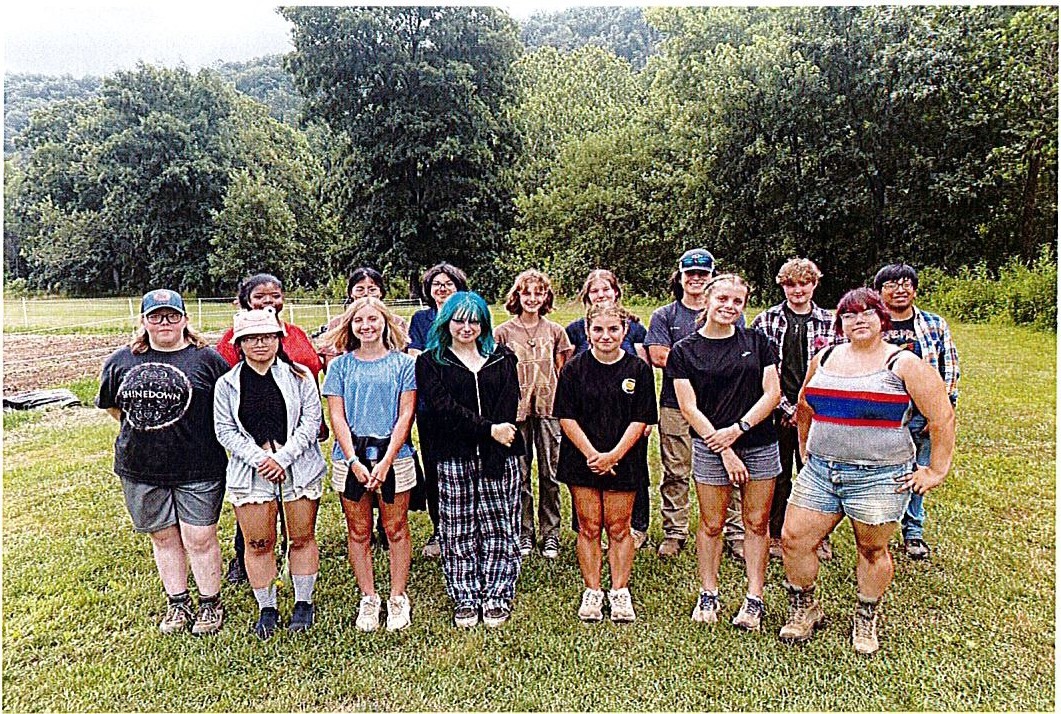 This Career Advisor had the pleasure of watching them grow over the last six weeks of summer. It was like a seed that was planted it has bloomed into a beautiful healthy sight. This crew is awesome and has lots to offer others.
Didi:
Q- What did you expect your first week to be like?
A- I expected a lot less of a community and more of just a work environment.
Q- Do you enjoy the different type of work setting?
A- Yes I do really like it, it is just something to get used to.
Q- What are you excited for at leaf?
A- I'm mostly excited for all the opportunities that are going to arise as the summer progresses.
Diesel:
Q- How do you feel your first week went?
A- I feel like it went pretty good, its definitely a good place to work!
Q- How do you feel about the work environment?
A- It's a comfortable work environment and it's nice here.
Q- ls the work what you expected it to be?
A-Hmm yeah, I expected the farm work but the workshops are something new. I enjoy them!
Fairie:
Q- How did your first week go?
A- I think it went good, I felt prepared for the week. I was definitely little tired by the end!
Q- Did you like the jobs you were put on for the week?
A- Yeah, bed prep was fun and good to get some energy out!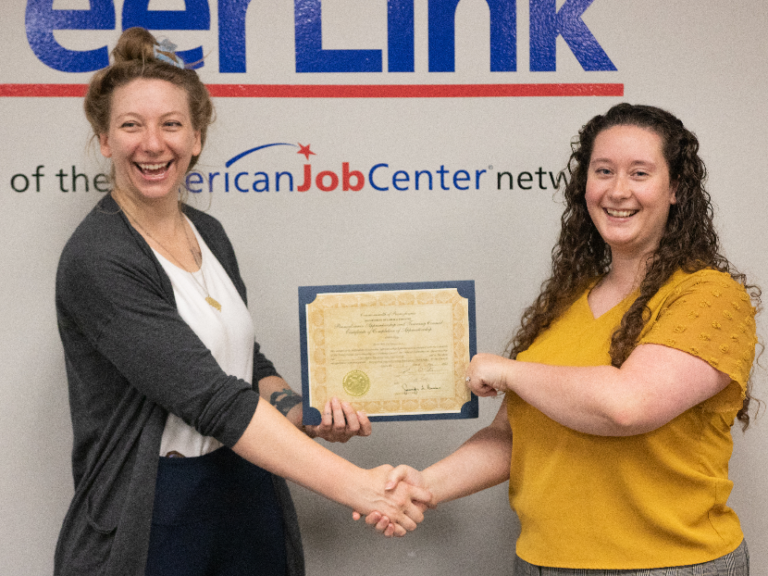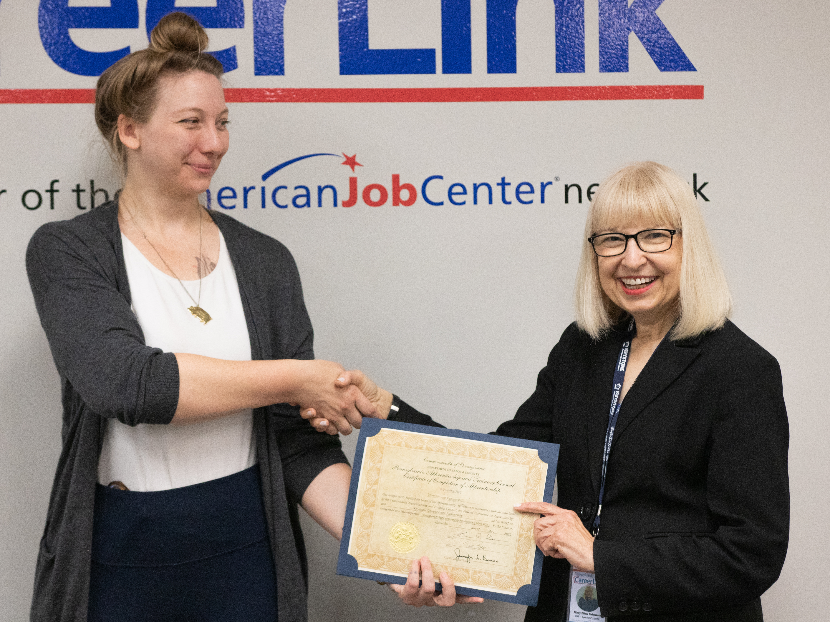 Congratulations to our newest Apprenticeship Navigators, Emily York, and Mary Ellen Balchunis!  Emily and Mary Ellen support apprenticeships through the PA CareerLink® Workforce System.  Emily & Mary Ellen, we are so happy to have you on board to support employers and job seekers interested in the Commonwealth's Registered Apprenticeship Programs.  It takes a village… and everyone has a vital role to play.  Thank you for your leadership role in building and expanding South Central Region apprenticeship programs!
Industry Partnership Spotlight
Construction Industry Partnership
The South Central Next Gen Construction Industry Partnership launched on August 17th.  If you are interested in strengthening the construction industry in our region, learning about unique training opportunities, collaborating with workforce, education, economic development, and community-based organizations, and growing your talent pipeline, join us at the next meeting in November.  Please email Cynthia Picht at cpicht@scpaworks.org for more information.
Governor Shapiro signed an Executive Order on July 31st to create the Commonwealth Workforce Transformation Program (CWTP) –investing up to $400 million of federal funding to work with companies, contractors, and unions who are working on projects funded by Infrastructure Investment and Jobs Act (IIJA) or the Inflation Reduction Act (IRA) to reimburse costs related to on-the-job training for new workers.  If you're an employer working on an IIJA or IRA project, read more to find out how you can take advantage of the CWTP at https://www.pa.gov/newjobs/.
IT Industry Partnership
Technology companies – join our partnership, highlight your company, and post job openings on our website. Register for our monthly entrepreneur events at https://www.keystonemerge.com.
Interested in a technology career? Discover technology career pathways, see who's hiring, and so much more. For more information, please contact Debbie Kauffman at dkauffman@scpaworks.org.
Manufacturing Industry Partnership
The South Central NextGen Manufacturing Industry Partnership currently has two major initiatives in progress: English as a Second Language and a Barriers to Retention project. Hain Celestial (a.k.a. Parm Crisps) in York recently piloted the first ESL Program for the partnership. Eight students entered and completed the first cohort facilitated by Workforce Talent Solutions, a regional ESL provider. The group plans to continue ESL because of this program's success. Secondly, a regional study is currently underway led by employers of the Industry Partnership, The Manufacturers' Association, and Penn State Harrisburg to better fully understand the real barriers to retention that occur in the workplace. This study is open to any manufacturing company in the region. For more information, please contact Becky Becker at the Manufacturers' Association at bbecker@mascpa.org.
Regional Employment is 724,267
As of April 2023, the Regional Labor Force Participation Rate is 63.25%
As of June 2023, the Region's Unemployment Rate is 3%, below the State's Unemployment Rate of 3.8%
The Region's 3 Largest Industries: Transportation and Warehousing, Manufacturing, and Management of Companies and Enterprise Industries
A total of 3,847 employers have posted 29,405 jobs with an average wage of $56,200
26% of job postings over 90 days are requiring no more than a High School Diploma/GED, while 19% are requiring a Bachelor's Degree
17% of job postings over the past 90 days are requiring no more than one year of experience
The Region's most in-demand occupations: Registered Nurses, Retail Salespersons, First Line Supervisors of Retail Salespersons, Home Health and Personal Aides, and Heavy and Tractor Trainer Truck Drivers

Auxiliary aides and services are available to individuals with disabilities. Equal Opportunity Employer/Program